Posted by
cryptic
in
Fitness
So I've narrowed down my options after spending a few days around the town at various bike shops, trying to source out the perfect bicycle for me. I've only gone and bought myself a lovely, miniature, lightweight folding bike – the Dahon MU Uno is undoubtedly one of the best ones around at the minute too, as you can see on the review of it here – http://www.foldingbikeguy.com
In all honesty, I never really considered purchasing one of these (as I eluded to in my earlier post), however after doing an awful lot of reading and looking about, it became the obvious choice for me to be honest. I also managed to discover the wonderful world of folding mountain bikes too. The Dahon MU Uno is a totally lightweight model that is easily carried around and so it makes the perfect utility tool for transporting me to and from the studios. I'm probably not going to be using it too much while the weather is as cold as it is in London right now, however as soon as that passes I'll make sure to get out and about as often as possible!
I've also discovered that not only are these bicycles more transportable than any usual bike model, but they are also incredibly small once folded away too – exactly what you need when you're living in a tiny 2 up, 2 down house in central London. I couldn't possibly store a proper road or mountain bike anywhere in my house, but this fits perfectly in the area under my stairs and the house mates won't complain about it being there either, exactly what I need! More than anything though, I just hope that now that I own the folding bike, that I'm going to be able to use it as much as I initially anticipated and that this idea wasn't just simply a fleeting thought that I've taken too far – only time will tell, all I know for now is that I can wait to get cycling on it after reading all the reviews about it!
I'm really glad that I'm starting to get things in gear, this month I have started this blog, purchased a bike to begin working on my fitness once again and also I've made leaps and bounds based on my record label's progression too. I'm currently in the interviewing phase for the label and have now had over 15 applicants for jobs, this is exactly the sort of interest I was initially expecting when I set it up, now I'm glad it has finally reached that peak. I'm hoping to have made a final decision on who I'm offering a place to by the end of next week, however as you can imagine it's a pretty difficult task to do rapidly so this may be postponed somewhat. Fingers crossed this all goes smoothly for everyone and people aren't too disappointed in the coming few weeks, I'd hate for that to be the case.
Anyway, thank you for reading today's quick update, I'm going to be posting my new tracks here very soon so please keep your eyes peeled. Also, if you would like any information whatsoever on what bike, or even folding bike, that you would like to buy – then please give me a shout on the comments section, or drop me an email via the 'Message Me' page of my blog. Cheers guys, as always I really do appreciate the continued support that you all give me!
---
Posted by
cryptic
in
Fitness
One little side note to my main blog that I would love to write about is – Fitness. As I've been ageing, I've found that my body is less and less able to keep up with a substantial amount of physical exertion. So I've been desperately trying to figure out what I can do to keep myself healthy these days. I've managed to narrow it down to what I feel is best for me – cycling. I figured that given my knees aren't in the best shape and that I live nowhere near my local swimming pool, maintaining these hobbies for a prolonged period of time might prove too difficult. However, I'm always travelling down to the studios in south London and usually get the tube, it's only a few miles for me to go, but I could easily hop on a bike and head down there just as fast.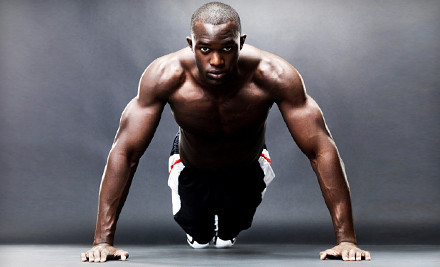 The one issue is, I haven't really cycled (or owned) a bicycle for about 15 years now and so getting back on it might also prove to be a bit of a task for my body and involve taking it pretty easy for a while. Either way, I'm fairly set on my decision now and am actively trying to find what sort of bike I'd like to buy; whether it's a road bike, mountain bike or possibly even a folding bike too. I'm really unsure at the current time what I'm going to finally decide upon, however I'm sure it wont be too long now until I get the one I want. I'm actually heading down to a local bike shop tomorrow afternoon so I might even find one then and be riding it later on in the week – who knows!
My blog hasn't yet received much attention and I've been telling all of my friends about it, so if you're sat there having a read, please do post your thoughts on what bike I should go for in the comments section below and I'll get back to you as soon as I can. Also, if you guys have any thoughts of preferences for future music related content, drop it in there too and I'll do my best to see that it happens in the future. All in all I'm enjoying writing to you guys and I find it's nice to clear your current thoughts out of your mind and get it down 'on paper'.
Regarding my music, I'm actually going to be heading up to a friends in Leeds next week to play at a venue called 'Harlem', I haven't ventured up to the North East of England in quite a while now so it will be nice to see some old faces again. I'm also toying with the idea of making it a longer break from the city and heading over to Manchester and Liverpool too, I might even decide to bring my new bike along if I've got one for myself by then, we'll have to see though. It's shaping up to be a busy January for me but again I'm extremely excited about what's to come and my record label is becoming a closer reality by the day too – really good news for me and anyone else who's set to be associated with it. I've already heard from a few guys who are a real talent but I've definitely not decided who to pick up yet and talks with sponsors are still ongoing at this point, I'll keep you all posted either way! Thanks again for reading guys and I'll see you back here soon with some more updates!
---
Posted by
cryptic
in
Music
So I've been doing an awful lot of reading about new and upcoming music genres recently, but have found that this task becomes particularly convoluted after a while because the list, really is, simply endless. There's even a website for them for gods sake, however after quite some time researching the topic I – finally – came across a few that I really did like the sound of and that I thought could make a dent in the industry in the very near future. I'm just going to go straight into it here and you guys will have to let me know what you think in the comments below – hopefully you'll enjoy the few gems I've discovered!
Firstly there's TDM, sounds like a load of americanized rubbish, right? Well, it's not. I can promise you that much. Tin Foil Dance Music is a beautiful hybrid of various popular music genres, including rock, hip-hop, EDM (whatever that is…) and trap – a bit of an eclectic mix, right? I honestly thought it was going to be a  load of rubbish when I first heard about it, then I saw that Niko was producing these tracks and thought I'd give it a go. Beautiful, absolutely stunning, was my initial reaction. The beats blend beautifully into the truly aggressive rock-like synths, I love combining instruments together with electronic bliss – can't go wrong with adding a few vocals here and there too!
Secondly, Dubstaz, this genre – again – sounds a lot better than you imagine. I can literally picture all of your faces now while you think that I've gone slightly insane, however this a quintessential mix of my love – Dubstep – and jazzy sounds or blues. Hard to imagine, right? Well, I personally believe it is the perfect compilation of the sounds, gut wrenching and soul crushing bass lines mixed with some light jazz, honestly, at times very little can sound any better than this. People have been raving about this for a short while now, so get in ahead of the game and you'll be a real cool kid in years to come.
Finally and last but not least, CDM. I realise that all of these abbreviations are going to get profoundly irritating, but there is honestly some sense in all of the madness… CDM stands for Country-Dance Music, essentially an odd but truly awesome hybrid between folk music, cool vocals and a shattering beat too. I'm not sure how this genre evolved, but it had to have come from somewhere – various top artists are now starting to tap into this little niche and I can see it filling up dancefloors across the country, what this space folks – seriously!
---
Posted by
cryptic
in
Music
Okay so, as many of you folks out there will know – I'm massively into my Dubstep at the moment and while I may have missed the boat – when it was at its prime. I'm certainly not too late to be having some fun with it and playing at a few gigs here and there. I was just browsing the internet this evening after coming home on my bike and thought I'd write a little bit of a history piece on this beautiful genre for you all – I decided to do this because it appears many out there are totally unaware of its British roots – something that I am personally exceptionally proud of.
Firstly, and I'm certainly not being patriotic here by any means, Dubstep was entirely founded in Great Britain – South London to be precise. The first signs of it as an individual genre were in the early 90's and it was formed from a number of different genres, a form of compilation if you will. Now, I have to admit, when I first came across Dubstep I was not too impressed whatsoever – it seemed like a broken mix of garage, drum and bass and dub – filled with really low level sub frequencies. However, I'm so glad it bloomed when it did, because Dubstep became the true figurehead of underground music within the UK electronic music scene. The first genuine Dubstep track that I ever listened to was back in 2001 by Skream – I'm sure you will have all heard of this total legend. However, Dubstep was still well in its early roots at this time and it was not until the Radio 1 DJ John Peel started playing these tracks did Dubstep ever come anywhere close to becoming 'mainstream music'. At this point it started to gather an audience all across the UK and people were listening to it in all forms of media; films, tv shows and of course on the radio too – a real step in the right direction for this revolutionary sound.
One of the biggest tracks, for me, that brought Dubstep to the masses was Skream's midnight request line – a well renowned song in the scene, even today (Link is below for those who haven't yet witnessed the beauty of it!). Towards the latter half of 'the noughties' (2000's) Dubstep was becoming one of the premier genres in the UK and was potentially even the most popular genre to listen to in clubs wherever you found yourself. Not only that, but Dubstep also helped to revolutionise various other genres too and many people reported hearing various bars/synths/drops from Dubstep songs in techno/house tracks too – its influence at this point in time was truly widespread.
This was where Dubstep truly hit its peak within the UK and it was not long before there were huge murmurings in the USA too – in 2011, or around about that time, it was being played in clubs right across America and Spin Magazine produced a cover of various EDM tracks referred to as being 'Brostep' a (horrific) subdivision of the Dubstep sound. This is where it all ended for many people, however – people like myself, and many others, are still producing gorgeous tracks to this day and hope to bring the scene back to life in the near future. Keep your eyes open and your eyes peeled, this is going to be huge again one day!
---
Posted by
cryptic
in
General
Hello there and welcome to my new blog!
Federation music is designed to be my outlet for everything related to all of my own music production, to reviews of DJ's, tracks and events, to any of my daily musings too. I'm going to do my best to keep this relatively structured and prevent it from becoming a free for all of random content. I'd like to put it out there now that I'm actively looking for additional writers, you'd have to have an interest in electronic music first and foremost. The genre's that I'm most interested in publishing about include Dubstep, Trance, Techno, House and Drum & Bass – however, I'm totally open to ideas of yours too and am always on the look out for new genre's too.
Now for a bit about myself.
My name is Mark Ellis and I've been producing music for over 15 years. I'm continually looking for methods to promote my music and I figured that one of the best ways possible would be to incorporate my thoughts into a blog of my own, so here I am. I also am planning on opening a record label of my own in the very near future, so for any upcoming DJ's or producers – please give me a shout. I've got VIP access to a variety of events and existing record labels, however I'm hoping to expand my reach even further in the coming months. What does that mean for you guys? Well, if I manage to find the right group of young and enthusiastic people, then I will be able to promote your music and potentially get you out there to events, doing exactly what you love.
My experience as a DJ goes right back to 2000 when I played at V-Fest over here in the UK, this was my first "big event", I was playing in a small tent just outside of the main venue ring – since then I have experience playing all over the world at a variety of different places and with a whole range of genres too. Currently I'm really into my minimalist dubstep, however I realise that this is somewhat of a dying scene and will be looking to produce a few more deep house tracks too. What is the biggest event that I have played at? This is almost certainly the one big sunday event in Leicester where I was on stage mixing in front of about 90,000 people – an incredible sight. In more recent years I've toned down the amount of venues I play at so that I can focus more heavily on producing and hopefully getting some sort of record label together. If you're interested in hearing more from me then please get back to me and I will shoot you a message back as soon as possible. I look forward to hearing from you!
I'm also hoping that this blog will enable me to jot down my ideas and general memo's of things I plan on doing in the future, this will undoubtedly help me get my ideas together and actively formulate them into functional plans. I've made the mistake of thinking big but never acting on my plans in the past, however I'm aiming on preventing this in the future – fingers crossed it goes well. I will also be posting a little bit about me and my life on here, just in case any of you are interested in what's going on in my crazy life. I'm currently living with my wife Ellen Ellis and have two children; michael and jay.
Well, that's my basic plan for the site anyway, please comment your thoughts below or post anything that you would like to see on here moving forward. Thanks for coming to my new blog, for reading all of this – please save my link in your bookmark bar and head back soon – I'm not sure how regularly I will be posting here as of yet, but I'll figure it all out soon enough. Cheers guys!
---