One little side note to my main blog that I would love to write about is – Fitness. As I've been ageing, I've found that my body is less and less able to keep up with a substantial amount of physical exertion. So I've been desperately trying to figure out what I can do to keep myself healthy these days. I've managed to narrow it down to what I feel is best for me – cycling. I figured that given my knees aren't in the best shape and that I live nowhere near my local swimming pool, maintaining these hobbies for a prolonged period of time might prove too difficult. However, I'm always travelling down to the studios in south London and usually get the tube, it's only a few miles for me to go, but I could easily hop on a bike and head down there just as fast.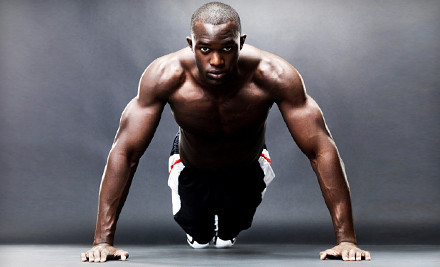 The one issue is, I haven't really cycled (or owned) a bicycle for about 15 years now and so getting back on it might also prove to be a bit of a task for my body and involve taking it pretty easy for a while. Either way, I'm fairly set on my decision now and am actively trying to find what sort of bike I'd like to buy; whether it's a road bike, mountain bike or possibly even a folding bike too. I'm really unsure at the current time what I'm going to finally decide upon, however I'm sure it wont be too long now until I get the one I want. I'm actually heading down to a local bike shop tomorrow afternoon so I might even find one then and be riding it later on in the week – who knows!
My blog hasn't yet received much attention and I've been telling all of my friends about it, so if you're sat there having a read, please do post your thoughts on what bike I should go for in the comments section below and I'll get back to you as soon as I can. Also, if you guys have any thoughts of preferences for future music related content, drop it in there too and I'll do my best to see that it happens in the future. All in all I'm enjoying writing to you guys and I find it's nice to clear your current thoughts out of your mind and get it down 'on paper'.
Regarding my music, I'm actually going to be heading up to a friends in Leeds next week to play at a venue called 'Harlem', I haven't ventured up to the North East of England in quite a while now so it will be nice to see some old faces again. I'm also toying with the idea of making it a longer break from the city and heading over to Manchester and Liverpool too, I might even decide to bring my new bike along if I've got one for myself by then, we'll have to see though. It's shaping up to be a busy January for me but again I'm extremely excited about what's to come and my record label is becoming a closer reality by the day too – really good news for me and anyone else who's set to be associated with it. I've already heard from a few guys who are a real talent but I've definitely not decided who to pick up yet and talks with sponsors are still ongoing at this point, I'll keep you all posted either way! Thanks again for reading guys and I'll see you back here soon with some more updates!